Undecided about Wedding Video?2 1>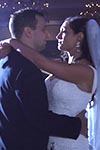 "Let's watch our first dance … oh, that's right, we can't...
Hiring a videographer is more important than you think"

"You see, when we were planning our wedding, B.I. (Before the Internet), no one asked us if we wanted video, so we never really had a chance to decide. We were the first of our friends to get married and we didn't have anyone to ask.

If someone came to us on our 29th anniversary and said they had a video of our wedding, what do you think it would be worth to us? Priceless, right? When I see the amazing wedding movies that today's brides are getting, it makes me wish, even more, that we had one of our wedding.

If only we could share with our two sons those special memories. One day, when we have grandchil­dren, I'd love to be able share those memories with them."

Alan Berg - Wedding Industry Mastermind - (excerpts) used by permission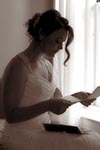 Do I Really Need A Wedding Video?

"Your wedding day will be a blur to you and your parents. You plan the many details for months, but your wedding day goes by so fast that you will miss a large part of it.

A wedding video is like a "time machine". It lets you relive your wedding day as often as you like, anytime you like. As a fellow videographer put it, "It let's you attend your own wedding at your leisure without the stresses and distractions of the day." It is also a significant and important "living" document for your families, your children, and grandchildren. Some couples don't realize just how important their wedding video will become until they experience the loss of a loved one that attended their wedding."

www.todays-weddings.com






Our Clients Agree...
excerpts from our reviews on The Knot

"We truly were so happy with our experience with Starlight. We have two daughters now and they have enjoyed watching our wedding as much as we have"
Meghan & Anson

"His style is timeless, and classic and his video is something that I know my family will enjoy watching for years to come ( I can't wait to show our grandchildren!)"
Kim & Clinton
excerpts from our reviews on The Knot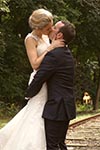 Get In Touch!
We'd love to hear all about your plans...please be sure to include your date and wedding location...